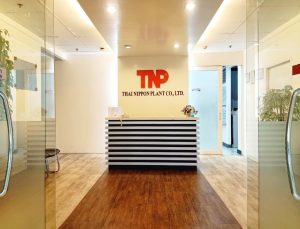 THAI NIPPON PLANT was established in 1996 in Thailand, as a consultant firm specialized in equipment and piping design of chemical plants. Following the service needs of overseas companies, we have expanded the scope of services not only engineering but also procurement and construction (EPC). Later, we expanded the technical fields to electrical, instrument, civil and building works as a total plant engineering company. We aim to satisfy customer's needs with a high level of design, fabrication control, and construction supervision with quality services based on our experience.
Most of the customers would like to order the design, procurement, and construction of Thai companies at a reasonable price. However, they hesitate to do it because it involves risks in quality and schedule control. We are the ones who can solve such worries and headaches.
For the owners such as the chemical industry expanding to Thailand or contractors newly awarded a project in Thailand, laws, and regulation of Thailand or the government applications are not familiar for them, and it will be a start from zero. For those clients, we provide a wide range of consulting services for searching and interpretation of Thai laws and regulations, government applications on behalf of the client, review and provide advice to clients' plans and design by the licensed Thai engineers to meet the local situation. In addition, the purchasing of equipment and materials, contract document preparation, schedule, and quality control after the placement of an order will be supported.
エンジニアリング業務 Engineering Services
The advantage of us is to provide design services. The design services are normally provided by us internally, however, some specific design services are ordered to affiliated design companies depending on the scale of work and urgency.

調達業務 Procurement Services
Fabrication requires 3 key aspects. namely low cost, high quality, and schedule adhesive. We have listed up various vendors on several kinds of scale and capability. We select the most suitable vendor in the viewpoints of cost-effectiveness or their capability to meet the customer's requirements and nature of the project. We will take responsibility for our selected vendors in quality and schedule control as the purchaser.

工事管理 Construction Supervision
Supervision of construction is the final stage of each project and it is very important to complete the project successfully. We assign experts in supervising to control the project schedule, quality, and safety.

プロジェクト管理 Project Control
It is a feature of the plant engineering company that it executes complicated services consisting of engineering and procurement in the office, fabrication, and transportation of equipment at various domestic and overseas factories, and construction at the site. These activities should be managed by integrating technology, schedule, quality, and cost regardless of place or time. We utilize the accumulated know-how of plant engineering gained during a long period. All responsibilities and rights are assigned to a project manager to realize flexible and powerful management.
コンサルタントサービス  Consultant Services
Laws and regulations necessary for the construction and operation of the plant facilities will be provided, and support the government coordination and application on behalf of the client. Such governmental organizations are mainly the Ministry of Interior, Ministry of Industry and Industrial Estate Authority of Thailand, Ministry of Labor, Ministry of Natural Resources and Environment, Ministry of Energy, or local government may also be concerned. For the plan and design made by the clients, Thai licensed engineers review, advise and endorse them, and apply it to the government on behalf of the client as necessary.